Gang Kikome and Other Things We Left Behind
2018. Public Art
Gang Kikome is the Acholi phrase for ancestral home.
During the 20+ years of conflict in northern Uganda, millions of people were displaced from their ancestral homes and living in settlement camps for years and years, in many cases for over a generation. The objects in the work are items that were used by the inhabitants of the settlement camps but that were left behind once the camps were disbanded. They are artifacts of displacement and war. They are artifacts of culture. They each have a specific biography. They are deserving of preservation and reflection. Collectively they tell a story about Uganda's recent history and yet they are not reflected in the collections or exhibitions in our national museum.
The work was installed at the Uganda National Museum, not inside the building, but outside of it in an effort to encourage the museum to reckon with this history.
Exhibition: Uganda National Museum (2018); TAKS Center, Gulu (permanent installation); London School of Economics and Political Science (permanent installation).
Curator: Kara Blackmore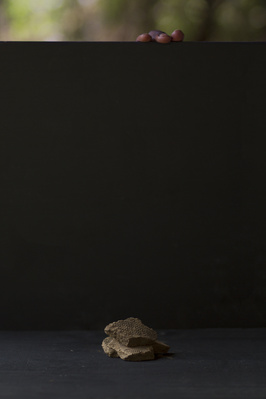 Installation view: Uganda National Museum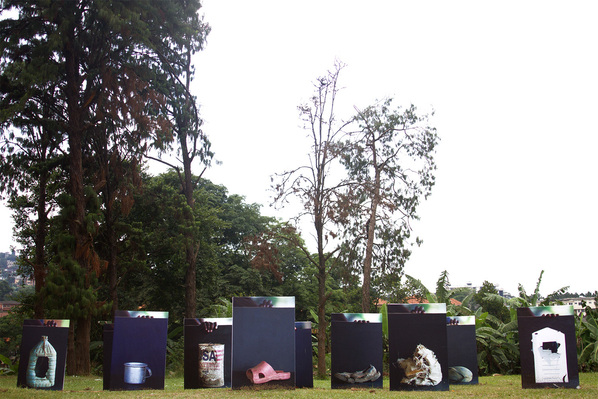 Installation view: Uganda National Museum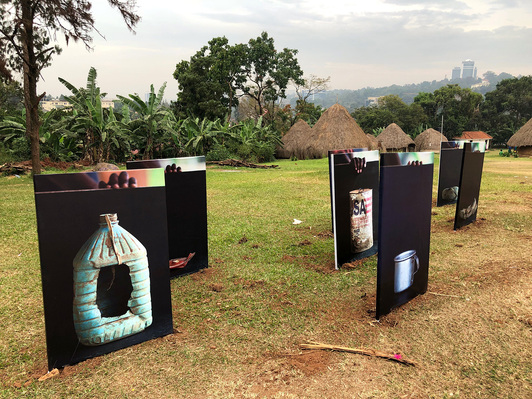 Installation view: Uganda National Museum
Installation view: TAKS Center
Installation view: TAKS Center
Installation view: TAKS Center
Installation View. London School of Economics